Information About Brokerage Services
Texas Real Estate Commission - Information About Brokerage Service

Learn More »
Consumer Information Notice
Texas Real Estate Commission - Consumer Protection Notice
Learn More »
Local Resources
Find more information about Texas local services
Learn More »
Welcome To Brownsville's Best Real Estate Agency!
Our vast knowledge of the Real Estate market here in the Lower Rio Grande Valley and understanding that our clients' satisfaction is our #1 priority, the professionals at Dutch Fisher Real Estate will make sure that your purchase or sale of a home site, residence, commercial property or parcel of land will be a pleasant & rewarding experience.
When assisting you in your purchase, we will quickly eliminate those listings that don't meet your needs and focus on those that may, saving you valuable time.
If you are wishing to sell your property, we can provide you with realistic values and useful suggestions and marketing strategies that work, resulting in less aggravation and hassles.
Please feel free to use our website as your search engine to view various properties currently on the market here in the Lower Valley by clicking on the Brownsville/South Padre Island or Harlingen Multiple Listing Service links below.
Also, please take a moment to browse through Our Listings, which are constantly changing because of the dynamic marketplace here in the Valley, and also please take a look at some of Our Neighborhoods.
Dutch Fisher Real Estate can represent you in the purchase of ANY property listed for sale with ANY Realtor and you will receive polite and professional service at absolutely NO Cost to you.
Remember, WHEN IT'S TIME TO BUY OR SELL, YOU'RE THE BOSS, SO HIRE THE BEST!
Exceptional, personal service! Kept us well informed throughout the process and gave great tips to help sell our home! Friends for life! Highly recommend Ludivina!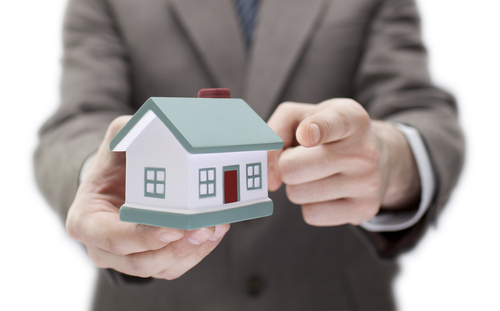 The short answer is "yes," but know what you're signing up for. In a seller's market it seems like most homes should sell — given enough time and exposure on the market. But there are some situations where a home…
According to Market Watch, 43% of homebuyers in 2014 so far have purchased with all cash. While some analysts believe that the cash-buying frenzy will not last, there is always more room for negotiation when the buyer brings cash to…
When you've never owned your home, your relationship to it is less personal. Let's face it, when something goes wrong in your rented apartment, you call the landlord or manager to fix it. You don't worry about insurance against natural…